Just because we like how Prelude's dotted pattern looks on the hero doesn't mean you have to! Turning off the pattern is made simple thanks to this doc.
We added the dotted background in order to both bring attention to the banner and help the text stand out over the colored image. Though it is not active on the background by default, turning it on is very simple.
Click in the module titled "Prelude Page Style".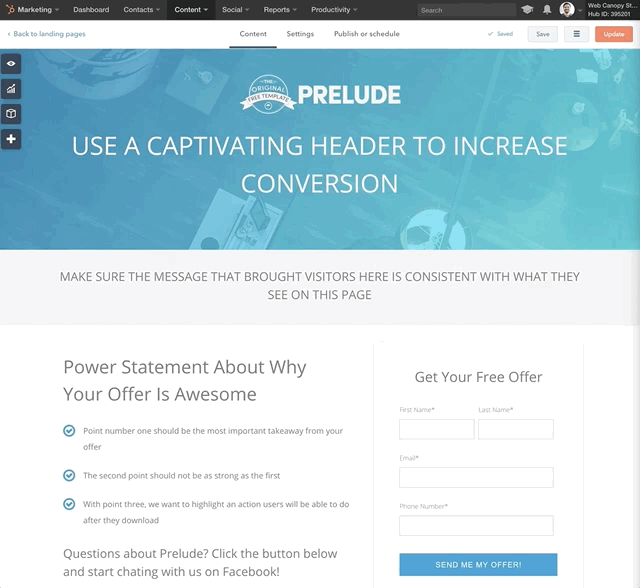 You should notice a checkbox at the top of the option list with the caption "Add Dotted Background Over Banner Image". Click this, and the dotted image will appear.