HOW DO I CHANGE PRELUDE'S BACKGROUND IMAGE?
Inside Prelude, there is one background image picker to mess with. If you have any questions about them, this will give you a good base.
Near the middle of Prelude's module list inside the page editor, you'll notice a module titled "Prelude Hero Options".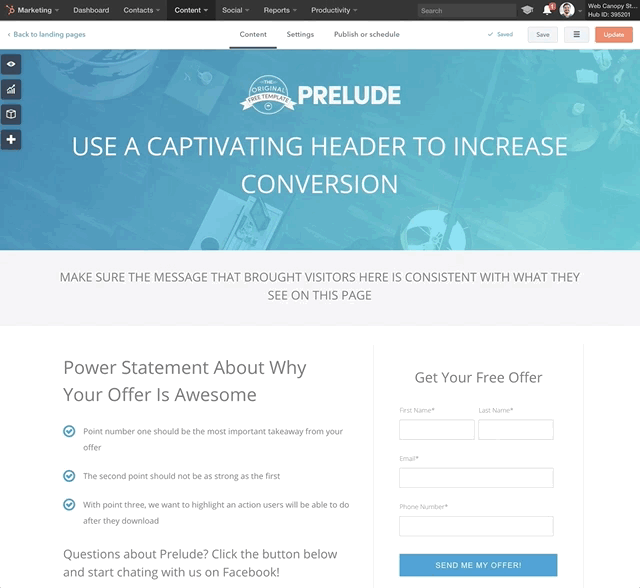 It functions similarly to an image module in HubSpot, but notice its various options below the alt text box. Options include positioning of the image, and choosing the type of color overlay (single color or gradient).