Overture's featured image option requires an extra step in order to be used properly. This doc goes through that step and how it functions.
On post side, even if you set a featured image within the settings of the post, this is not enough to make the image show up. There is another area where the featured image must be set.

If you click into the module list (cube on the left side of the screen), you will see 2 modules show up. The one labeled "Featured Image" is the one you want to click inside.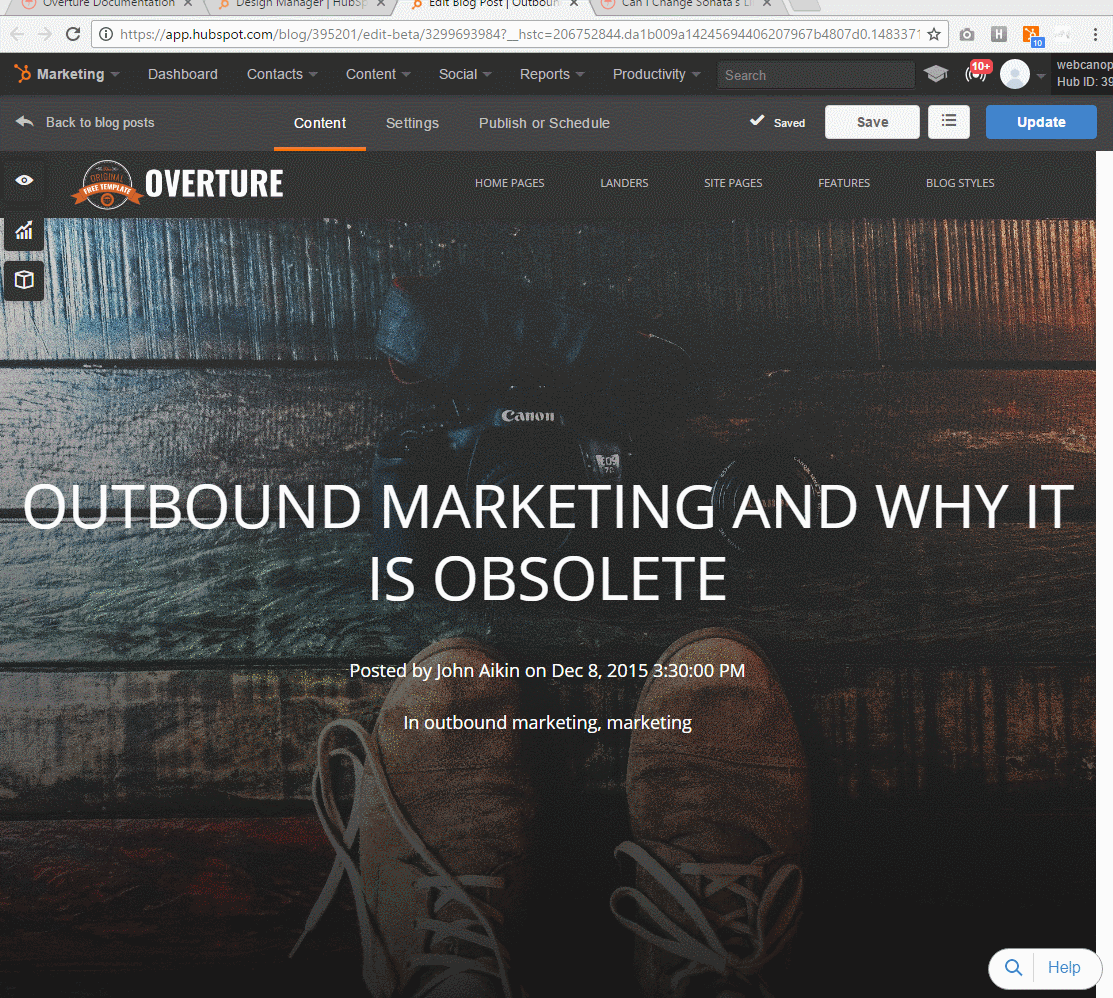 From there, just pick out an image the same you would an image module. Be sure to hit "Save and go to module list".