Are the variables that control the colors evading you to an extent? Not anymore! One look at this doc and you'll be good to go.
Go to Content > Design Manager. Once you are in the design manager, click on "Browse" in the top left and look for "Coded Files".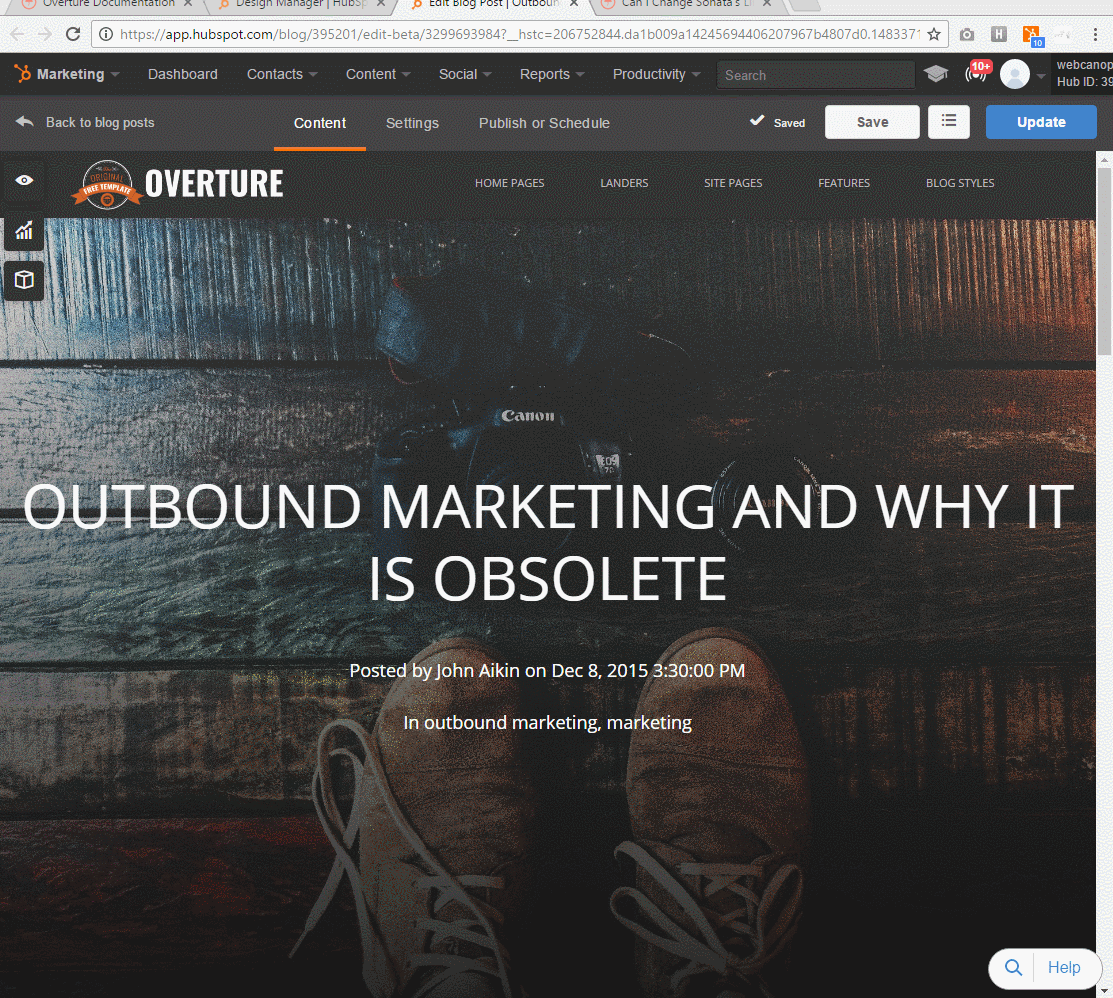 Search for "Overture-style.css" and click on the stylesheet when it appears.
Lines 22-27 are the customizable sections: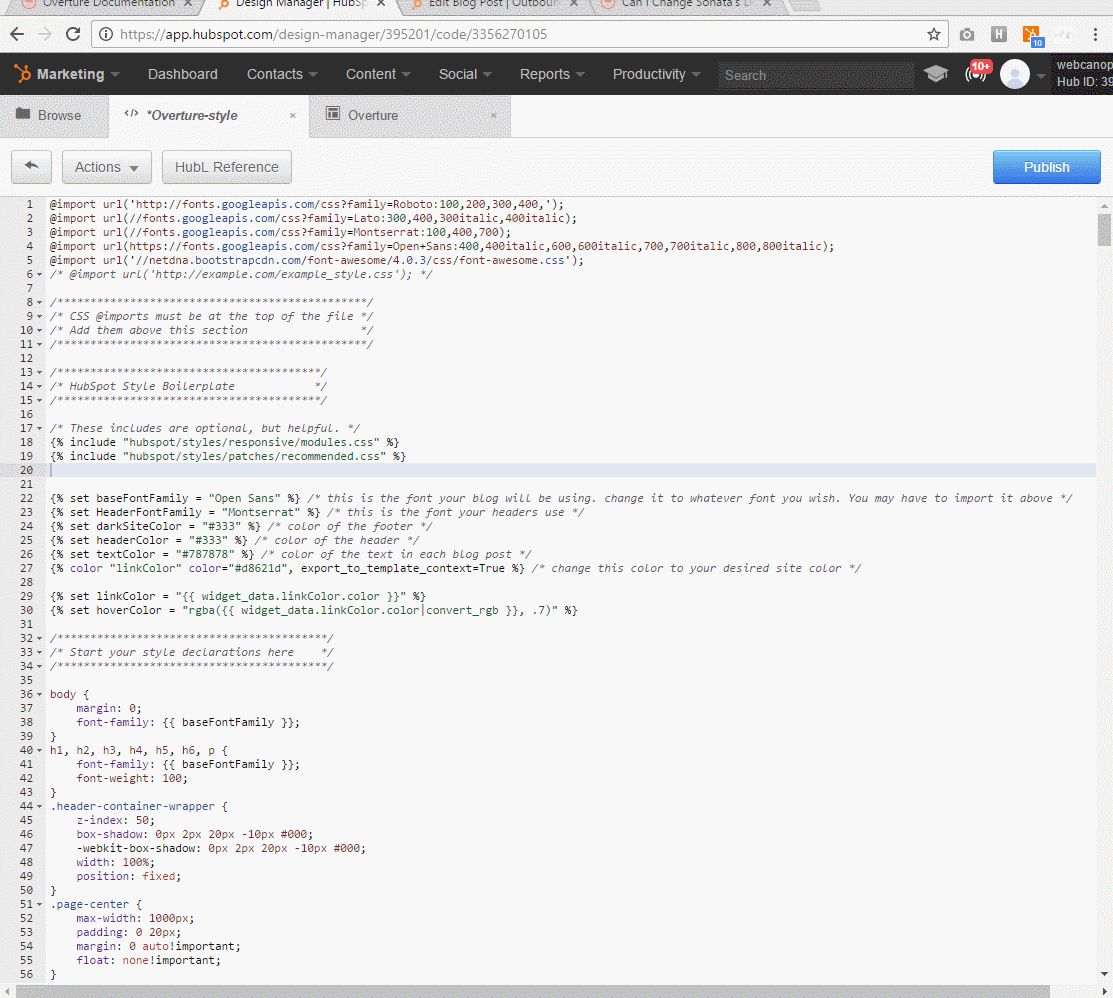 Simply changes the values in quotes to your desired values. If you wish to change the font family, importing the font first may be necessary before setting the font family as that value.
siteColor's value can be changed via hex codes.