WHY DON'T LAUNCHPAD'S FAQ BOXES CLOSE WHEN I CLICK THEM?
Were you wondering why Launchpad Canopy's FAQ box modules wouldn't close when clicked? This doc will explain the reasoning behind that.
THESE ARE BUILT SO THAT AN OPENED BOX WILL CLOSE WHEN ANOTHER IS OPENED.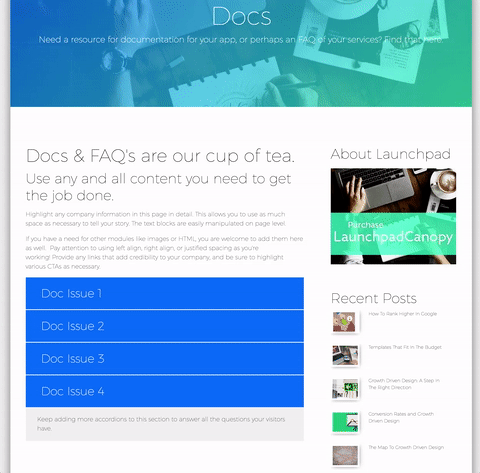 THIS WAY, ONLY ONE FAQ IS HIGHLIGHTED AT A TIME.