Another unique icon module! Or, is it a unique statistics module? Either way, this doc will answer your questions about it.
This particular icon module is a little different from the others. Not only does it possess the ability to use icons from Font Awesome's website, but it also has a counter that will end on the number you choose. For more details on the icon portion, see the 'Using Icon Modules' documentation.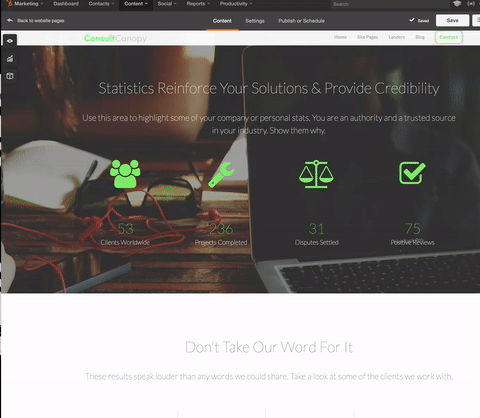 The icon functions the same as the others, and setting the statistic is very simple. Locate the field labeled "Statistics Counter" and type in a number. Done!