Got questions about Consult Canopy's gridded icon section at the bottom of the home page template? Not after reading through this doc!
The icons in the module are set up as list items. Notice the bullet point in front of each of the images. This indicates that they are in a list.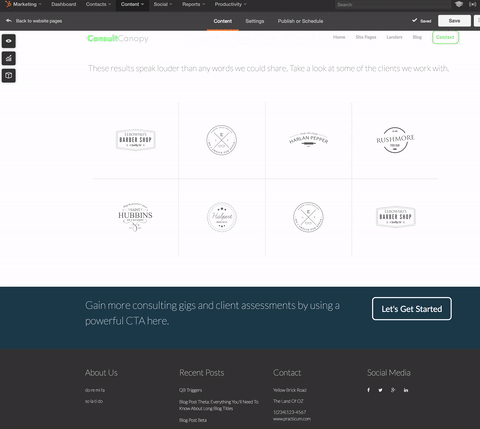 To replace these images, simply click on them, and click the "Options" button the popup that comes up.
From there, just replace the image with your new one!
Bear in mind, this group was only built to house eight images, so adding more is not recommended unless extra styling is done to accomodate them.