HOW DO I CHANGE CADENZA'S BUTTON COLOR?
This doc will be incredibly useful if you have any questions or concerns about the link color picker in Cadenza.
At the top of the module list, you should see a module called "Link/Button Color Picker".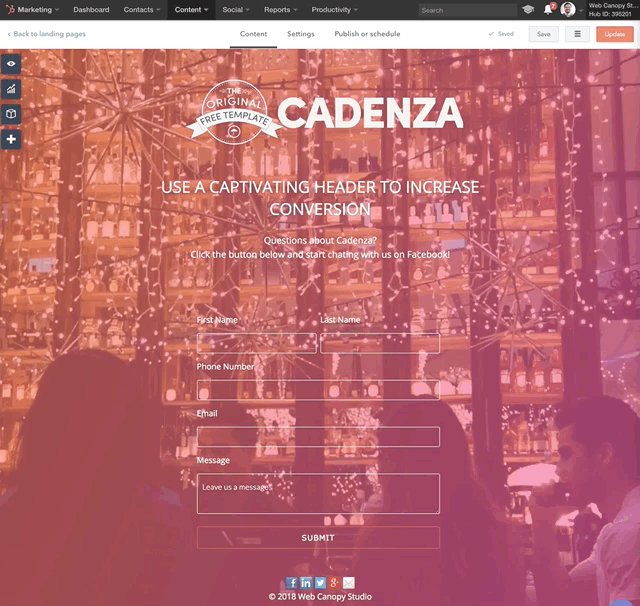 By using the visual color picker or typing hex codes into the box to the left, you will change the color from the default (orange) to your desired color.
Items that change when using this color picker include: