This doc will be incredibly useful if you have any questions or concerns about the color picker for Cadenza's image overlay.
Near the top of Cadenza's module list inside the page editor, you will notice 2 modules titled...

First Gradient Color Picker, and Second Gradient Color Picker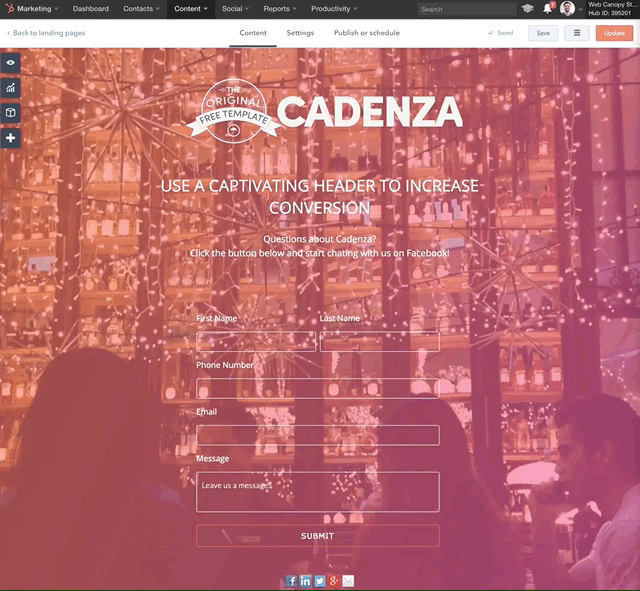 By using the visual color picker or typing hex codes into the box to the left, you will change the default colors to your desired colors.
Click "Apply" to see the changes made and "Done" to finalize them.