The circle stat modules in Business Canopy can be set to a variety of colors and percentages. This doc will show you how to use these features best.
Not only do the circles come equipped with an assortment of pre-loaded colors to choose from, they also have the ability to pull from the Primary and Secondary Color pickers. This can be done by clicking into the 'Color Picker' dropdown.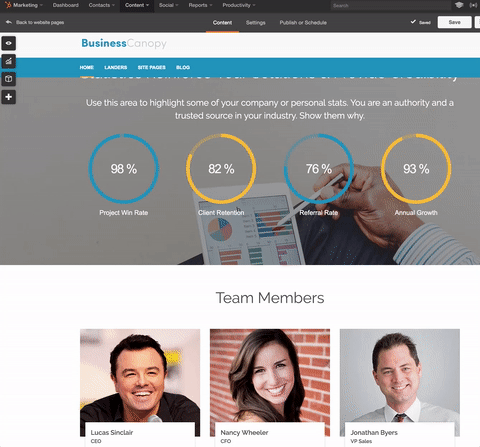 Curious about how to set the percentage? If you scroll down below the rich text field, you'll see a text box labeled 'Counter Number'. Type in a number here (cannot exceed 100) and the circle will set the percentage.